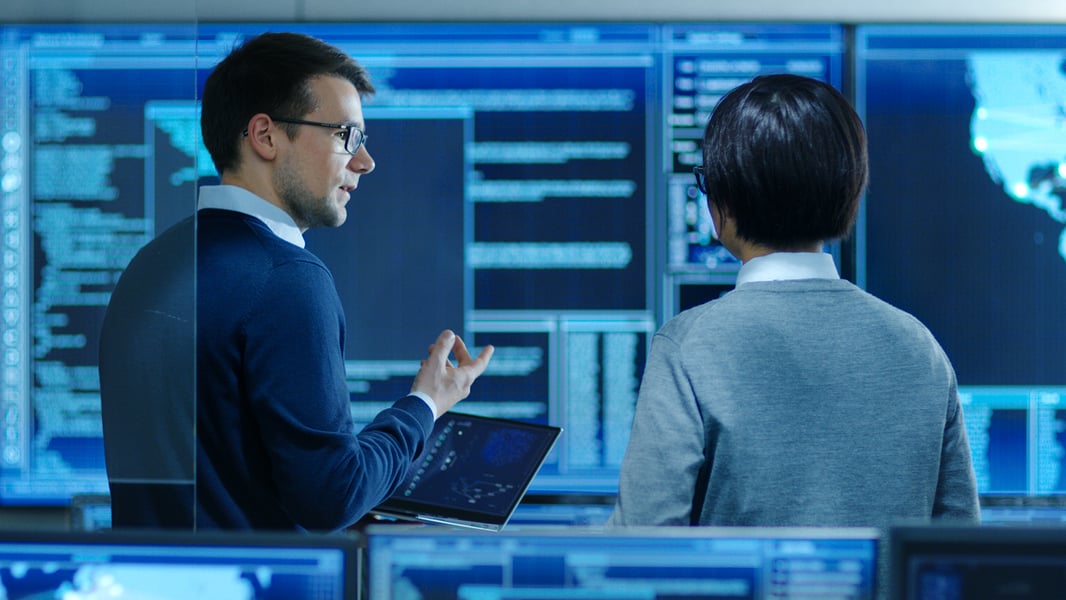 How the Right Partner Can Deliver Specialized Solutions to Improve Your Security Posture
As technology continues to evolve and grow at a significant rate, cybersecurity has become a paramount concern for companies of all sizes. Many organizations are simply not aware of the extent of their own vulnerabilities...
For this week's insight, we sat down with Michael Sullivan, Vice President, Customer Solutions at UncommonX for an indepth chat about identifying your security threats, and selecting the right partner to keep your organization secure.
The result of this gap is an increase of common errors and oversight challenges within the employee base. These gaps present an ever-growing challenge to IT teams who are trying to navigate security expertise disparities and staffing shortages — all while combating rising cybersecurity threats.
As systems and their potential problems get more complex, and expertise and resources are limited, it is natural for cybersecurity technology to fall into disrepair. "It's almost like your car. If you don't get an oil change, if you don't maintain it, it ends up breaking down. In our industry, if you don't have complete visibility into all the aspects of your network, and strive to maintain it, you end up getting breached." Michael Sullivan (Vice President, Customer Solutions at UncommonX), explained.
A comprehensive cybersecurity strategy requires specialized knowledge and skills that may not be readily available within an organization.
This lack of expertise is why it is becoming increasingly necessary for organizations to employ experts who focus on the hygiene of their technology. As Sullivan puts it, "In a matter of hours, a security expert like Uncommon X can give organizations the opportunity to see all of its vulnerabilities. Once an organization knows what they have, and what they are up against, they can determine what vulnerabilities can be covered in-house, and where they need to engage a security solutions provider like UncommonX."
Not every security provider can deliver complete visibility or even an experienced security team like UncommonX.
Without this visibility and expert guidance, companies may overlook critical vulnerabilities and fail to implement appropriate security measures. For example, the company may neglect to regularly update and patch their systems, leaving them vulnerable to emerging threats, which increases the risk of exploitation by attackers. With frequent and fast growing advancements in technology and cybercrime, it is often critical to utilize experts for cybersecurity needs.
UncommonX realizes that companies of different sizes and types have different needs. That's why we specialize in combining "always on" technology solutions with our "always available" SOC experts to design a solution that best meets each organization's unique needs. Showing the client their vulnerabilities directly, and where they need more security is important. Importantly, UncommonX SOC experts work directly with clients to identify and implement measures to be taken to create the most secure environment possible.
In a matter of hours, a security expert like Uncommon X can give organizations the opportunity to see all of its vulnerabilities.
Rather than buying more software to address any new problem, or trying to adapt complex legacy environments to security vendor requirements, UncommonX leverages the tools already in place to identify gaps in systems and security. "Based on this complete system visibility and detailed assessment, we recommend and implement an always-on solution based on UncommonX technology and SOC team expertise," Sullivan explains, highlighting the transparency in the client-to-SOC expert relationship.
This unique UncommonX approach that combines technology and people ensures that clients have ongoing support to address potential threats, as well as real-time help in case of breaches. Our technology provides clients with a multitude of ways to visualize, prioritize, and budget for cybersecurity solutions. This allows our clients to ensure that their systems are secure, and that they are prepared to combat the risks associated with cyber attacks.
Find the Right Partner to Improve Your Security Posture
In summary, modern IT and networking provide essential and amazing capabilities that enable people and businesses to perform their jobs and serve their customers at unprecedented scale. They also require ongoing maintenance, management, and enhancement to perform effectively. UncommonX, through our MDR/XDR solutions and 24/7 SOC, enable organizations of all sizes to have visibility, risk rating, and guidance on what is most essential to keep your environment healthy, productive, and secure.
To learn more contact us at hello@uncommonx.com.
About the Author
Rich Pasewark — CEO, Board Director — Rich brings over 20 years of experience as an executive leader within the technology space with a core focus of aligning product, market requirements, and customer experience to define, implement and execute the company's macro strategy.