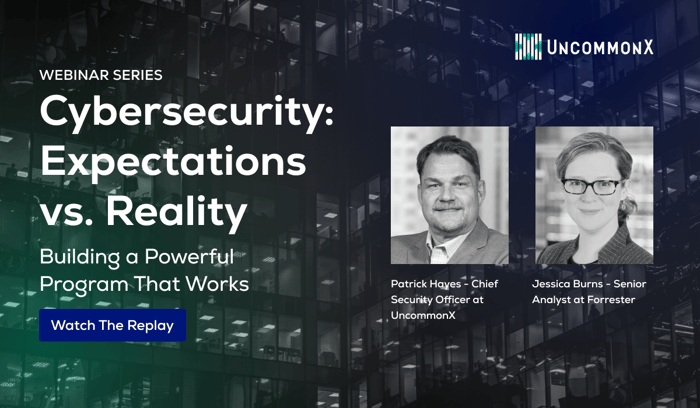 On-Demand Webinar
Cybersecurity: Expectations vs. Reality — Building a Powerful Program That Works
Relying on technology alone or out-of-the box solutions often leaves midsize businesses with a false sense of security. Watch this free on-demand webinar now as it explores how you can ensure your company has the exact level of protection you need — today and in the future.
Presenters include Patrick Hayes, Chief Security Officer for UncommonX, and guest speaker Jessica Burn, a senior analyst for Forrester.
Key takeaways include:
Building an in-depth security strategy specific to your business and objectives
Why technology alone isn't enough (it also takes people and processes)
Meeting government compliance doesn't always mean you're truly safe
Defining inherent, acceptable, and residual risk — and how they affect you
Understanding why security maturity should be a cost of doing business
Fill out the form to access the webinar.