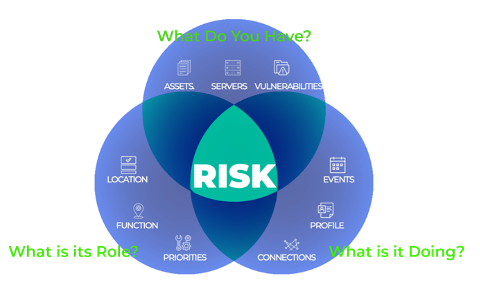 Breaking down the difference: EDR VS. XDR
Enterprise data protection can be a complex undertaking, and there are a variety of approaches that organizations can take to secure their data. One key decision that organizations must make is whether to use EDR solutions or XDR solutions. But what's the difference between these two types of solutions?
In this blog post, we'll take a closer look at EDR vs. XDR, compare and contrast the two approaches, and help you decide which one is right for your organization.
What Is EDR?
Endpoint Detection and Response (EDR) is a type of security software that collects and monitors data related to events on a network or endpoint. This data can include everything from user activity and application usage to system changes and malware threats. EDR tools are designed to give security analysts and security teams visibility into what is happening on their networks and help them quickly identify and investigate potential threats.
Common features include:
EDR tools provide visibility into what is happening on an endpoint or endpoint network
Data is stored locally on the device or network where it was generated
EDR tools require manual intervention to investigate threats
It analyzes data to identify threat intelligence patterns
What Are the Benefits of EDR?
There are many benefits to using EDR tools, including threat detection and response capabilities, as well as investigating attacks and understanding what happened.
Top benefits of EDR include:
EDR systems provide a more granular level of data capture and analysis than traditional security solutions, such as firewalls and intrusion detection/prevention systems. This means that EDR can detect threats that might otherwise go undetected.
It can help you quickly identify the source of a cyberattack, which can speed up the process of remediating the issue.
EDR systems provide valuable insights into how your organization's networks are being used, which can help you make better decisions about

security policies

and procedures.
An EDR solution can help you better comply with industry regulations and standards.
EDR systems provide a valuable layer of protection against sophisticated cyberattacks.
What Is XDR and What Does XDR Stand for?
XDR is also known as Extended Detection and Response, and it's a security platform that provides a single view of all potential threats and incidents. This platform allows your team works offensively – as opposed to defensively
XDR integrates multiple security products into a single operations system that unifies its licensed components. As a result, your team can quickly respond to and eliminate even the most advanced threats to your enterprise.
What Are the Benefits of XDR?
XDR platforms provide many benefits for businesses of all sizes. It can improve your security posture by helping you protect and defend your network against threats, similar to Managed Detection and Response (MDR). Additionally, XDR can help you mitigate risks, as well as:
Povide visibility and protection across the entire attack surface
Allows deep visibility into attacks, enabling faster and more accurate detection and response
Correlate data from multiple security products and technologies to provide a single pane of glass view of an organization's security posture
Enhance collaboration between security teams by

integrating with SIEMs

and other security tools
Help organizations optimize their security spending by reducing the need for multiple-point solutions and helps to utilize cloud workloads
XDR vs. EDR: What Are the Major Differences?
The differences between EDR XDR can sometimes vary, with some EDR products being renamed as XDR. However, there are three main differences between XDR and EDR:
XDR aims to extend the security operations response beyond the endpoint and utilize automated response activities, whereas EDR enables the investigation of attack vectors identified on the endpoint.
EDR focuses on telemetry from endpoints, while XDR takes telemetry from multiple sources.
XDR combines the detection and response across multiple telemetry sources, including email and identities. EDR uses sensors or agents solely from the endpoint security.
EDR/XDR: Which One Is Right for Your Business?
As security threats continue to evolve, businesses must reevaluate their strategies for protecting themselves. This being said, which one is right for your business? This will depend on several factors. Here's a look at some of the key considerations:
Ease of use: EDR tools can be complex and require specialized training to use effectively. On the other hand, XDR tools are designed to be more user-friendly and easier to deploy.
Coverage: XDR tools take a more holistic approach, providing visibility and protection across all aspects of the IT environment, while EDR tools focus specifically on endpoint protection.
Scalability: EDR tools can be difficult to scale, while XDR tools are designed to be more scalable and easily adaptable to changing needs.
How to Get Started with XDR
If you're looking for a more comprehensive and all-inclusive security solution, XDR is the way to go. However, if you're looking for something that can help protect your network from targeted attacks, EDR is a better choice. No matter what type of business you run (retail, healthcare, etc.), it's always important to make sure your data is protected with solutions like EDR, XDR, or even MDR.
If you want to learn more about XDR or are interested in getting started, contact us today. Our team would be happy to answer any questions you have and help you get started with this powerful security solution.
About the Author
SOC Team of Security Experts - At the center of our U.S.-based Security Operations Center (SOC) is a distinctly skilled team of security architects, engineers, analysts, and data scientists. Each is an expert in their respective field and dedicated to protecting our customers 24/7.